Currently SOLD OUT
Get on the Waiting List
Hi, Abbas Ravji here with an Exclusive offer just for customers.
Analyzing what the top 10 ranking sites are doing and then optimizing your own has been a little known technique SEO service providers have used for years.
It's called reverse engineering and there is no better way of knowing exactly what is required for a page 1 Google Ranking.
It's Important to reverse engineer both Onsite and Offsite factors.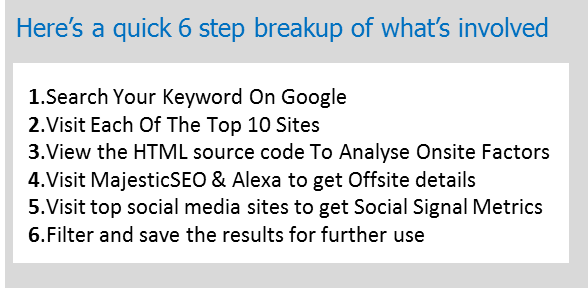 You will now know exactly what the top 10 ranking sites are doing both onsite and offsite and know exactly why Google is ranking them and be in a position to do exactly the same.
So when wanting to optimize for a certain keyword instead of leaving your rankings to chance. Just have a peak at what Google is already ranking in the top 10. This way you can be 100% sure that your doing things the way Google wants you to .
It makes sense right? Just analyse what Google is already ranking and then do the same
But doing this manually has always taken some time.
And thats why we came up with an automated solution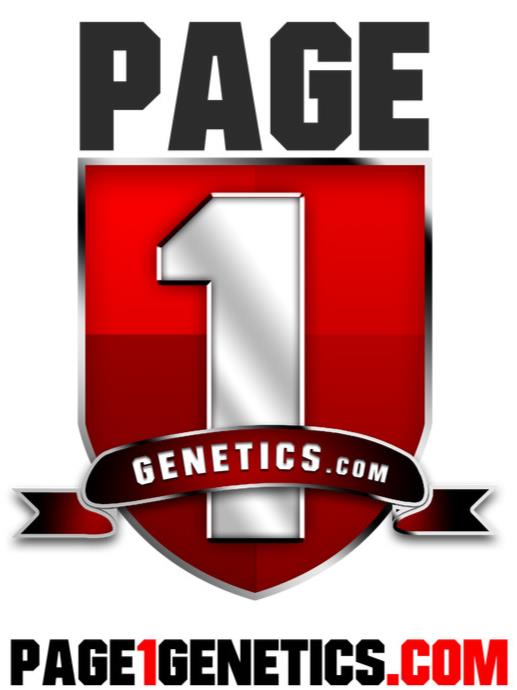 See The Different Versions and Features Below

Page 1 Genetics Versions

Full Google SERP Analyses:




Select Google Location:




Competition Analyses:




Social Signal & Popularity Metrics:




Number of Threads:




2

10

10

Generate Full Website Analyses PDF Report:




WYSIWYG Text Editor For Adding Additional Notes:




Full Alexa & Majestic Metrics:




Number Of Computers License Is Valid For:




1

2

Customize Analyses Report wtih

- Logo Image:


- Full Name:


- Website URL:


- Email Address:


- Telephone Number:


Click Buy Now to Get the Best Savings

$37

$67

$97
Please note that this is a special offer For Abbas Ravji's customers only, the price will be significantly more when the special ends
Go ahead and make your selection below. Your software and license details will be sent instantly.
Currently SOLD OUT
Get on the Waiting List
FAQ's
What Do I need To Run The Software?

This will run on any Windows machine and requires .net 4.0 full version(free). If you would like to run this on a Mac then you will require Parallels or something equivalent.

Are Updates Included?

Your purchase includes free updates for 1 full year.

Are there any tutorials?

Certainly, you will be given a pdf user guide along with video tutorials.
Are there any Upsells/Downsells?
Nope, no upsells and no downsells
Are there any extra expenses after purchase?
There are no more expenses after purchase, if you are a professional or developer user then you will need a free account with majestic however this is free and wont cost a dime.

How many computers can I install the software on?

It depends on your license. A standard license will work on one PC. The Pro license works on two computers and the developer license will work on up to 3 computers.
What if I need support?

Getting support is easy. There is an active online support forum that all members will get access to along with a support email address. All support queries are usually resolved within 24 hours usually much sooner.

What's the refund policy?

We offer a no questions asked 7 days money back guarantee.
Currently SOLD OUT
Get on the Waiting List
100% Risk Free

I still have some questions. Where can I send them to?
You can reach us at support@page1genetics.com